Logo Design & Corporate Branding Services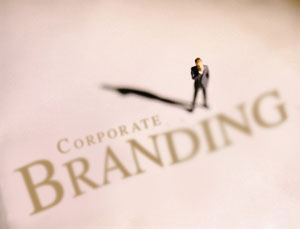 Professional logo branding designed exclusively for your event, company or product. Your logo is the public "face" of your company. Give your customers the confidence that your product deserves and ensure that you are being perceived in the best light possible with one of our professionally designed logos.
Already have a logo? Give your tired old logo an all new life with our logo refurbishment services.
Contact us today to discuss the logo that fits your needs and your budget.

THE IMPORTANCE OF BRANDING & LOGO DESIGN
Simply put, your brand is your promise to your customer.
It tells them what they can expect from your products and services,
and it differentiates your offering from your competitors'.
Your brand is derived from who you are, who you want to be
and who people perceive you to be.

The foundation of your brand is your logo. Your website,
packaging and promotional materials--all of which should integrate
your logo--communicate your brand.
We offer a complete branding service with our corporate products. We will bring your brand to life at any event, launch, business function or simply in the public eye. Pop- ups, banners, flags, tear drops and signage design and print enable you to advertise your message and most importantly encourage awareness for your business through these innovative corporate products.
Our extended branding service offers the design and printing of business cards, flyers and vehicle branding. Based on your brand's corporate identity and its message we will assist you in making the most of a variety of marketing services. This is one of the most important things for any business to consider when choosing advertising products. Keeping a strong and impressionable name within an industry will allow a business to keep ahead and remain competitive.
- See more at:
http://www.ignitionmarketing.co.za/corporate-products-and-services#sthash.9qAuzyXe.dpuf